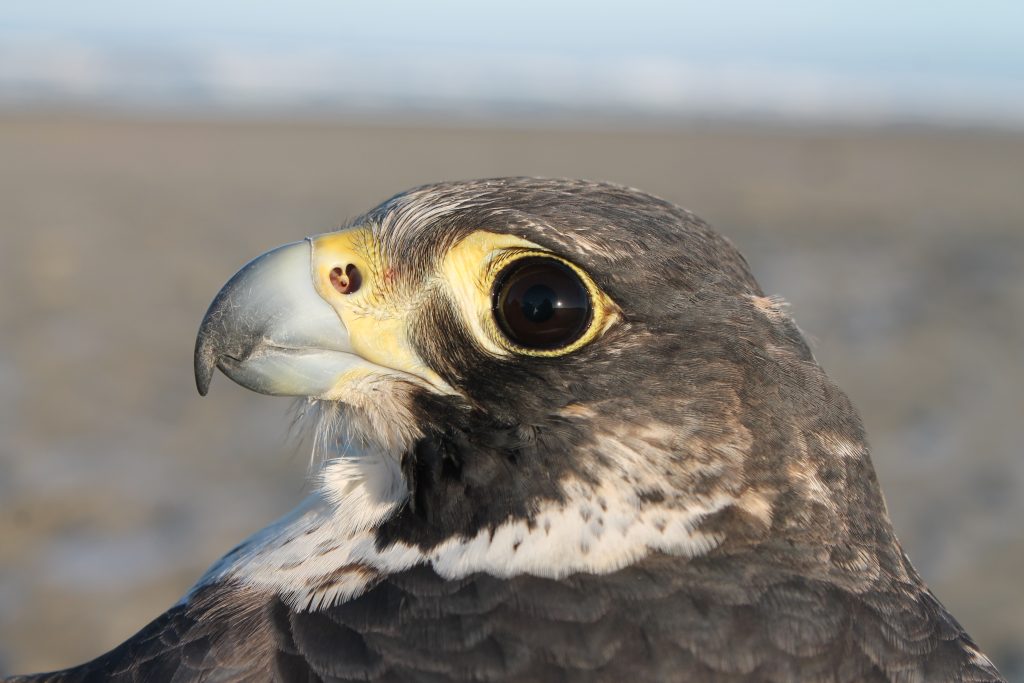 Z/U, a female Peregrine Falcon banded by Coastal Raptors in 2015, was found dead near Ruby Beach on the Olympic Peninsula's north coast. The October 9 finding of Z/U was made by Jessie Huggins and Dyanna Lambourne, members of the West Coast Marine Mammal Stranding Network (Stranding Network). Jessie and Dyanna happened upon Z/U while responding to a report of a dead beach-cast Humpback Whale. Upon examining the whale carcass, they concluded that it had died from a ship strike. Sadly, ship strikes are all too common on Washington's coast. For more information on this whale and others that have met a similar fate in Washington, click here.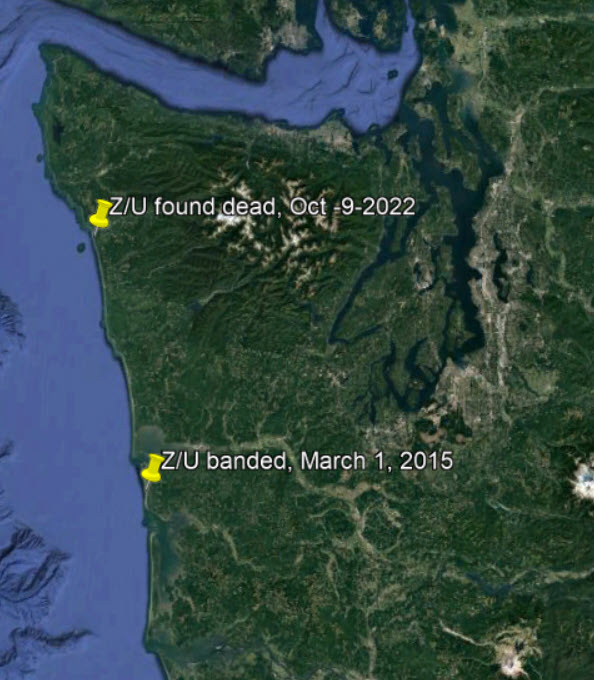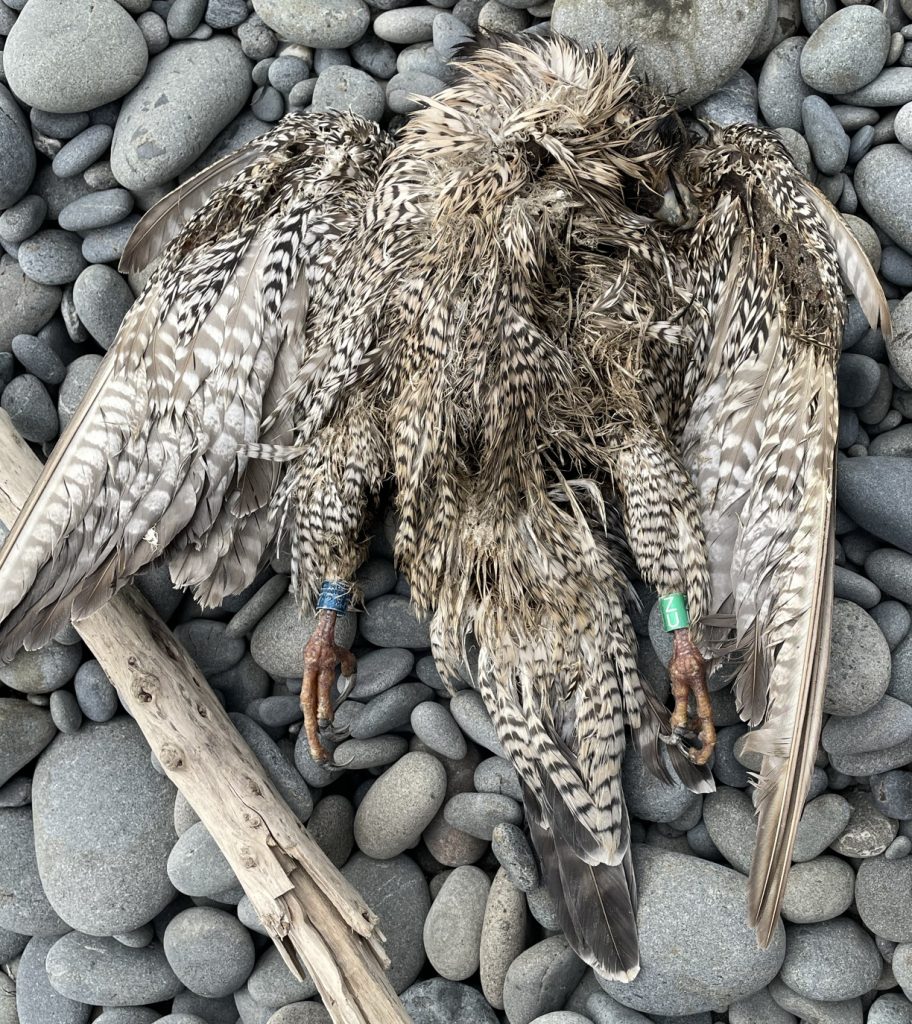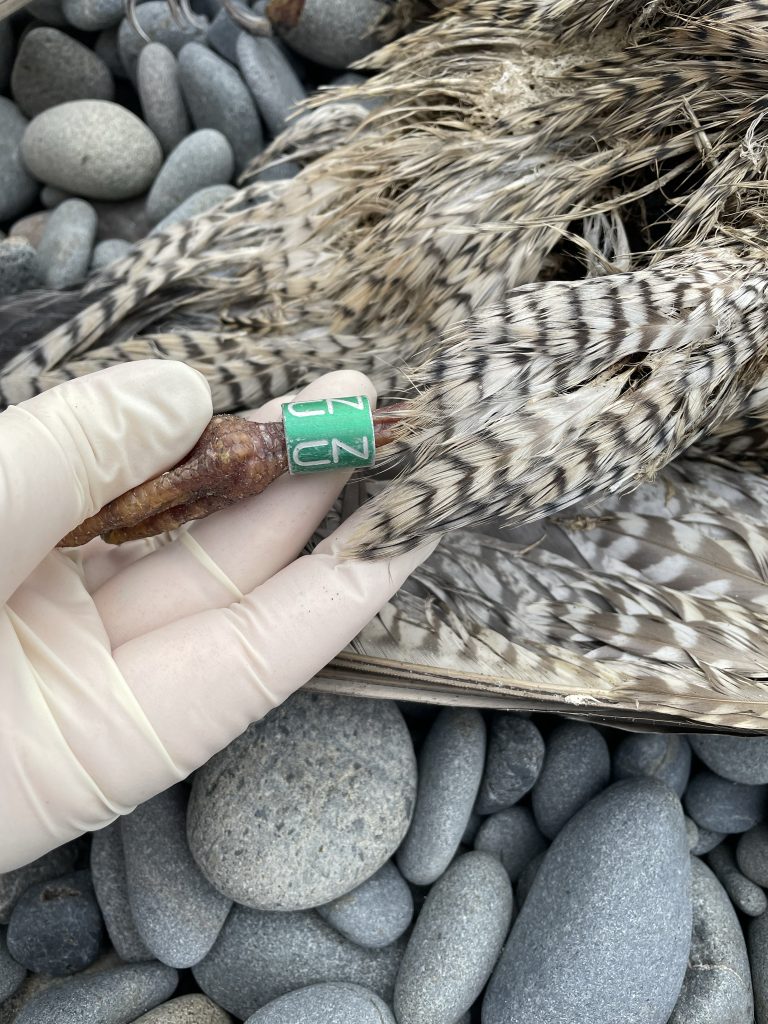 Coastal Raptors contributes to the efforts of the Stranding Network by reporting marine mammals that we find on the beaches during our raptor surveys. Below are examples from the relatively recent past.
October 29, 2021, Ocean Shores. We collected a dead Striped Dolphin and later that same day transferred the carcass to Jessie Huggins. Photos by Tom Rowley.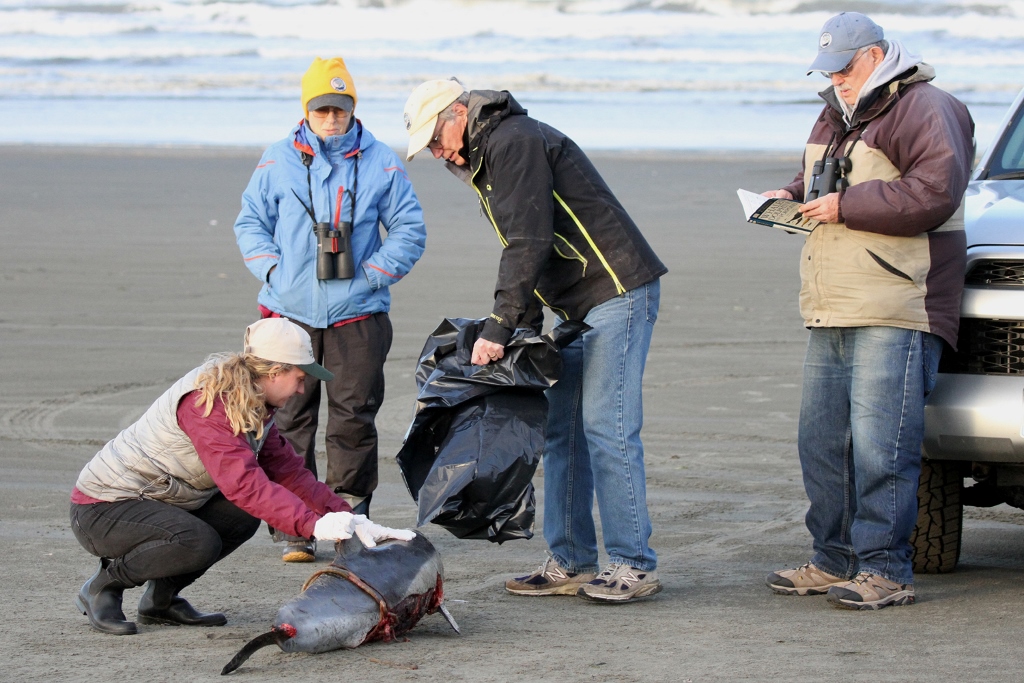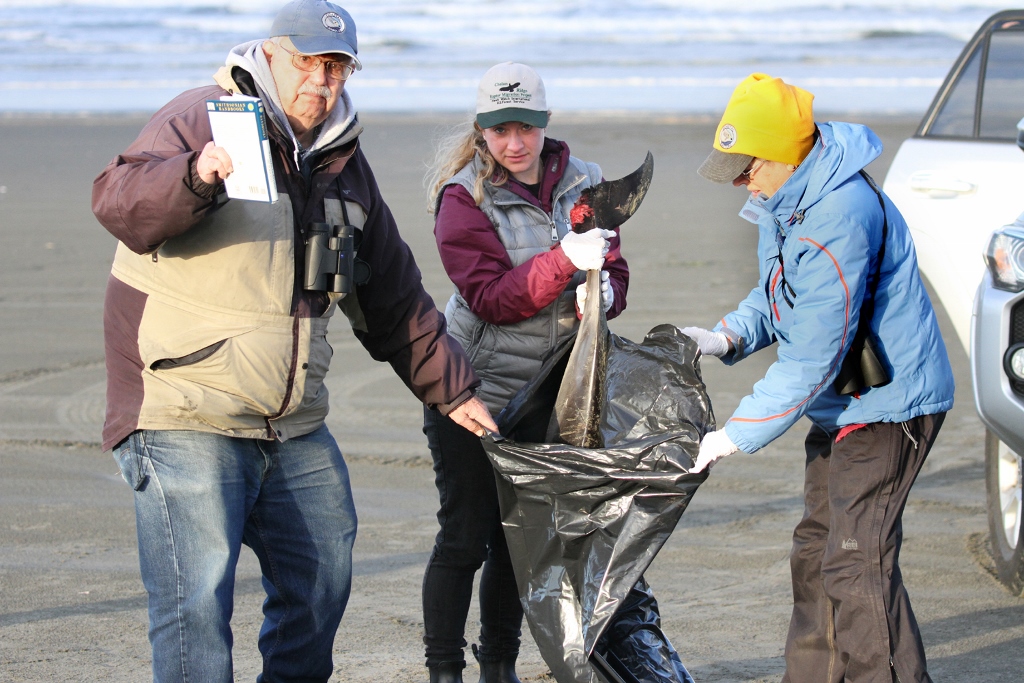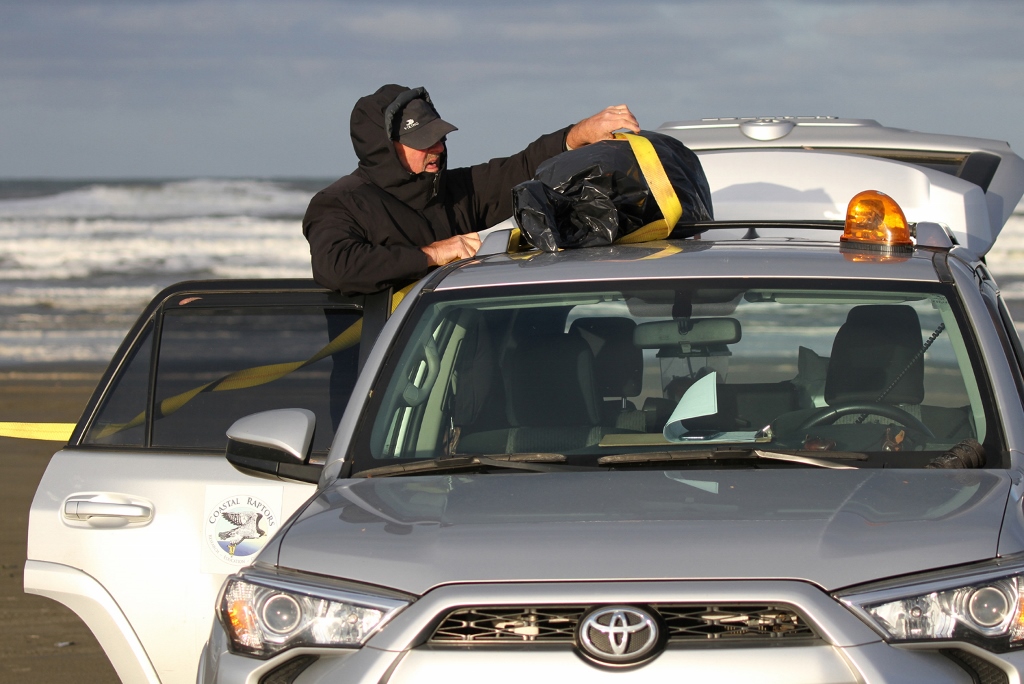 January 8, 2022, Long Beach. Finding a dead Guadalupe Fur Seal during our survey, we moved it to a location above the high tide line for pickup by the Stranding Network later that day. That evening we met a Stranding Network volunteer at that location where it was picked up and transferred to Portland for necropsy.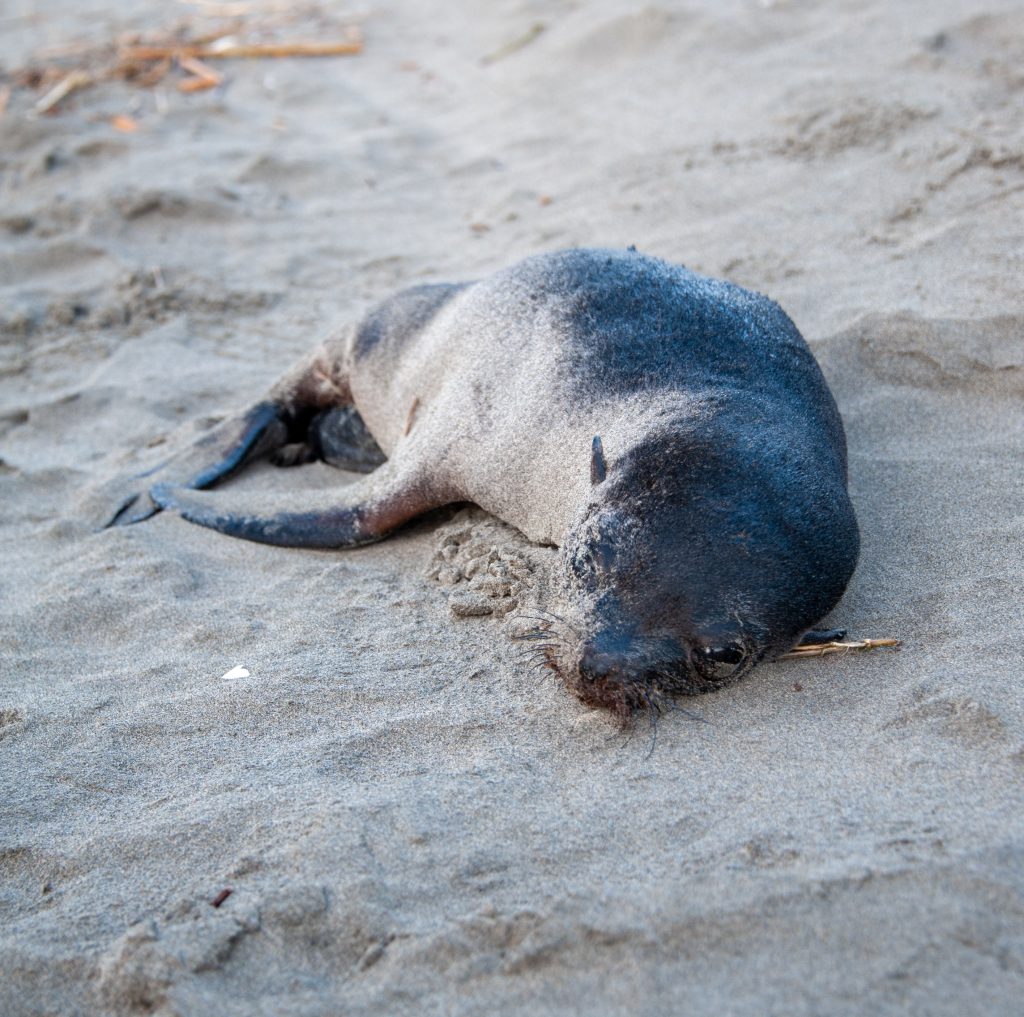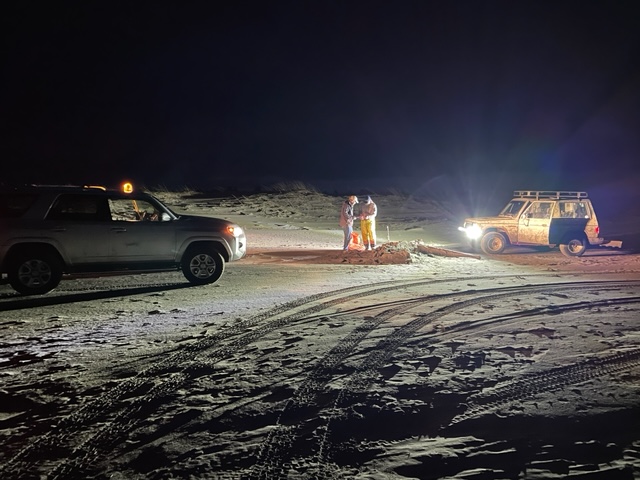 March 1, 2015: Banding Day for Z/U. The first plumage acquired by nestlings, following the initial downy plumage, is retained by juvenile Peregrine Falcons for about a year. This plumage is technically referred to as the juvenal plumage. In peregrines the juvenal feathers on the back, wings and tail are brown. At capture Z/U had a few brown feathers remaining from her juvenal plumage, indicating to us that she was a one year old.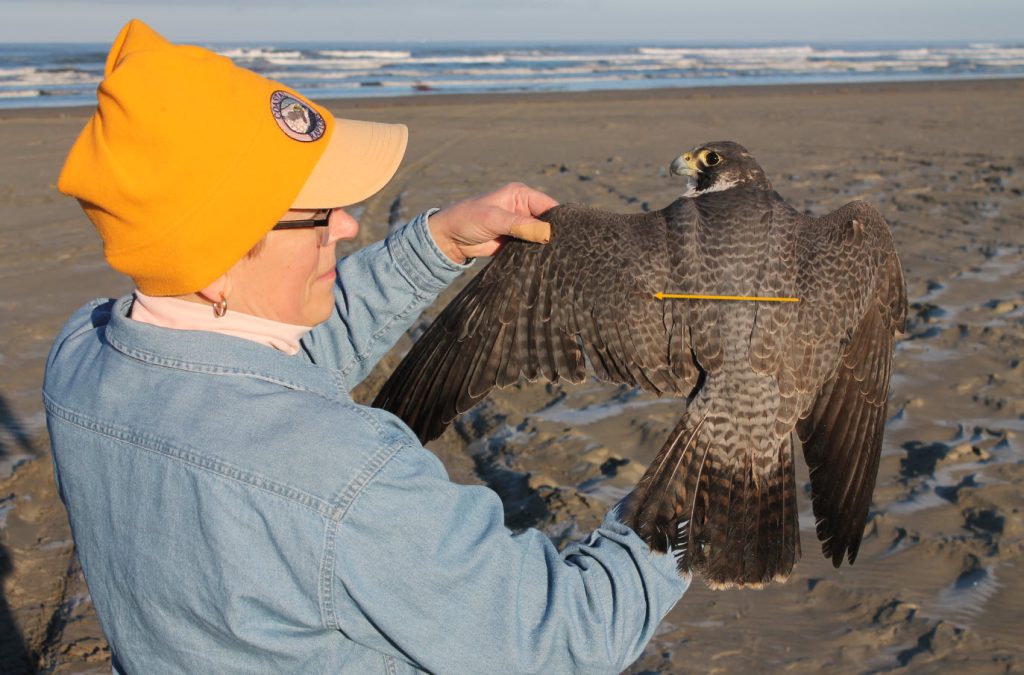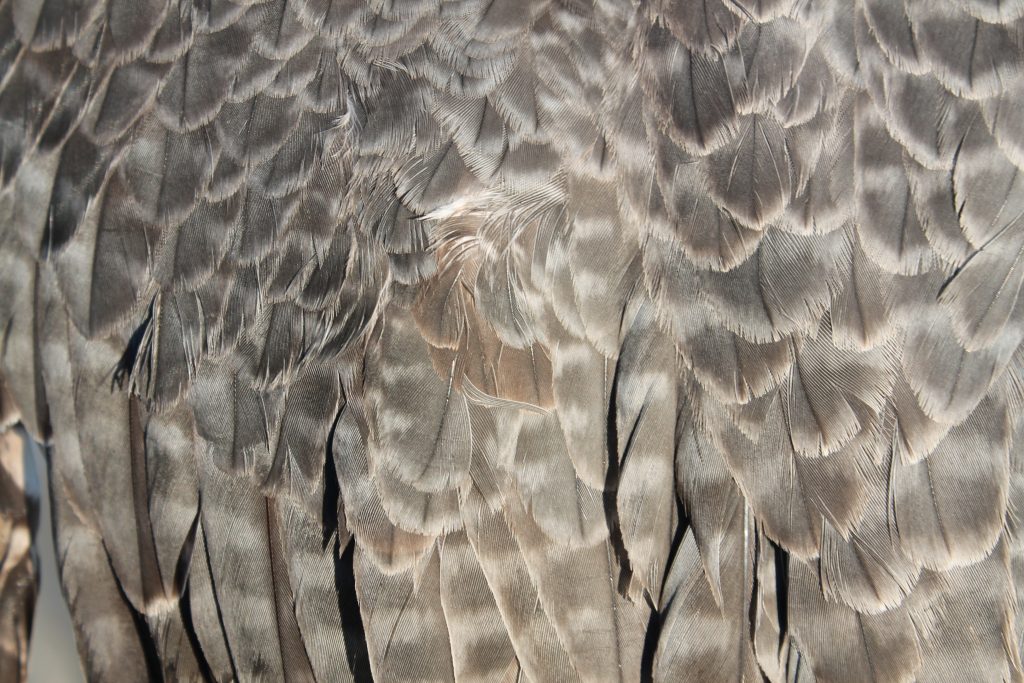 Z/U was nine years old at the time of her passing. She was re-sighed alive eight times between 2015 and 2022; four of these re-sightings were by Coastal Raptors during surveys and four were by people not directly connected to the research effort. All re-sightings took place on the Grayland beach where she was banded.
Two of the Coastal Raptors re-sightings included recapturing her to assess for exposure to contaminants and disease pathogens. For more on that part of Coastal Raptors research, click here, then scroll to the bottom of the page.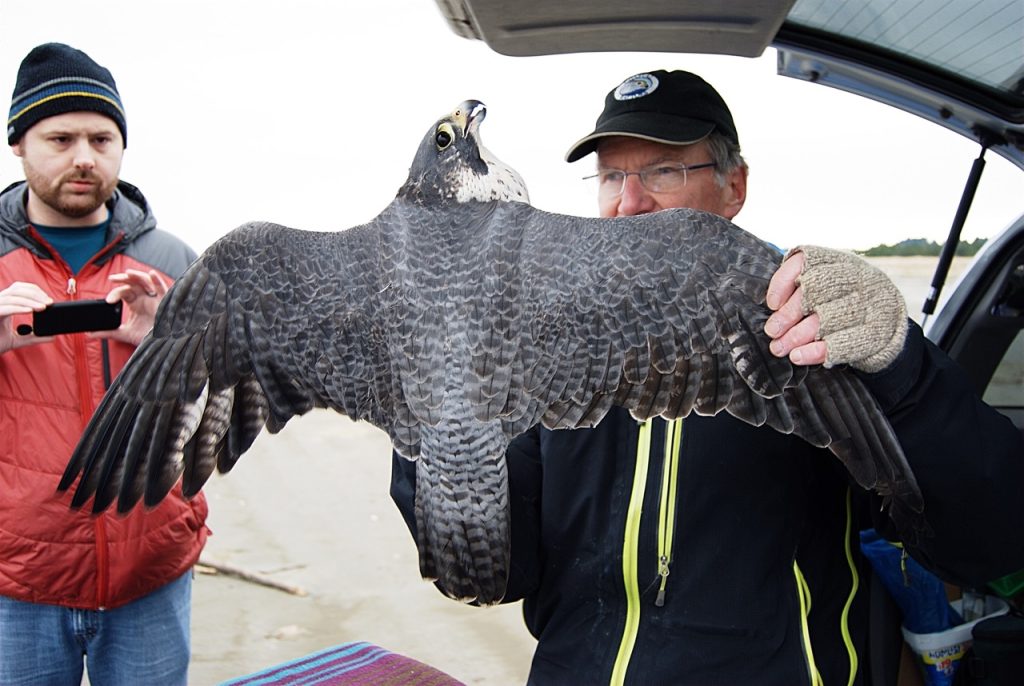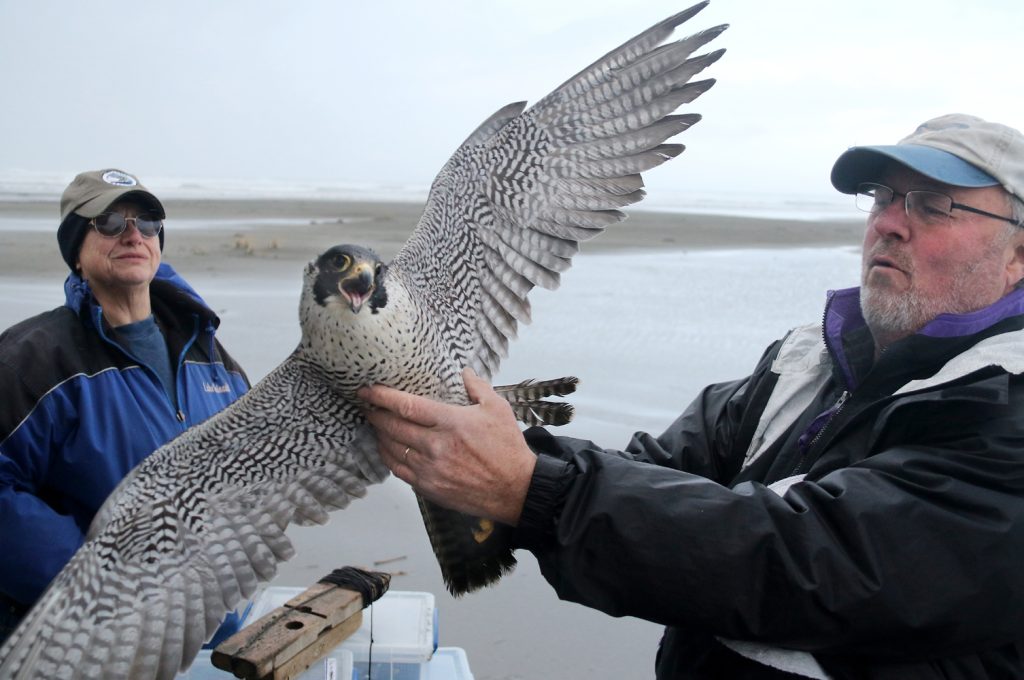 January 14, 2022, Grayland. The photo below marks the last re-sighting of Z/U. All of them occurred from fall to early spring; this is typical of the re-sighting pattern for many of the peregrines in our study. Grayland beach was an important part of her wintering area.
Where did she nest over the course of her life? The answer to that question will remain a mystery.