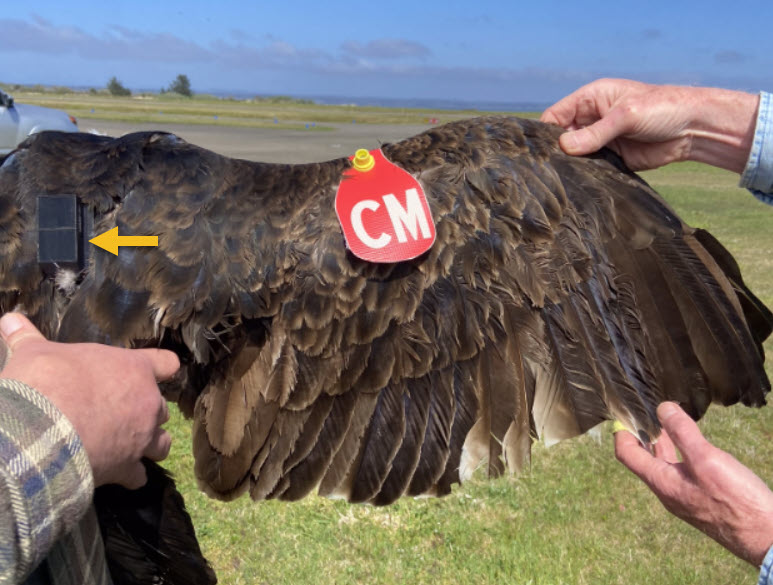 April 29, 2023
Coastal Raptors attached a transmitter and a wing-tag to a Turkey Vulture at the Ocean Shores Municipal Airport. Afterwards GPS fixes indicated that this vulture, with tag ID CM and named Caeden, had moved to forestland three miles northeast of the airport. Telemetry signals showed his presence there up to May 11, when these signals stopped. (Note: For more on our field efforts at the airport and the early movements of Caeden, go to Turkey Vulture Tracking and scroll down to Transmitters Deployed in 2023).
June 13, 28 and July 7
Was Caeden dead or had he shed his transmitter?
I searched without success for Caeden in a managed forest stand where transmitter signals had come from.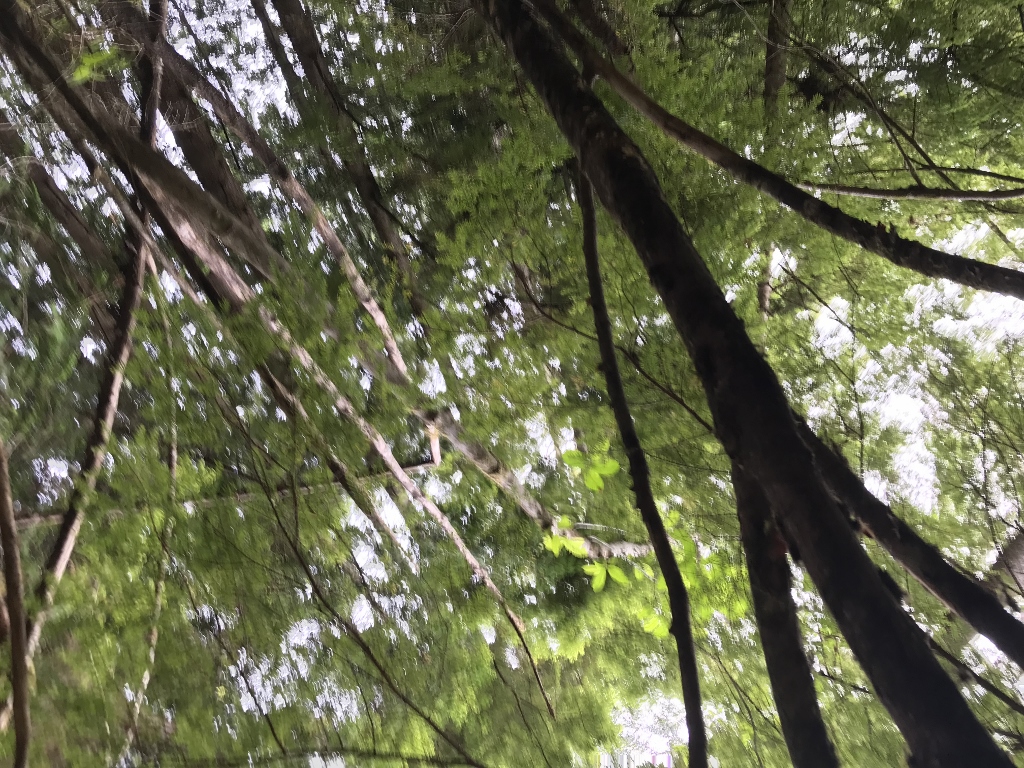 July 11
I received a phone call fom the city of Ocean Shores street department crew manager Shawn Pease. Shawn said that a young deer had been hit and killed by a vehicle and that the carcass was available for research purposes. Yay!
I phoned Christopher and Kristen Schimke, friends of Coastal Raptors who live a few miles south of the airport release site. They sometimes see Turkey Vultures feeding on Harbor Seal pup carcasses that wash ashore at the foot of their property in the spring when females give birth. On occasion our wing-tagged Turkey Vultures are in the mix. The family keeps an eye out for our tagged vultures and had eight re-sightings of four of our birds: AV, AY, BP and, most recently EA.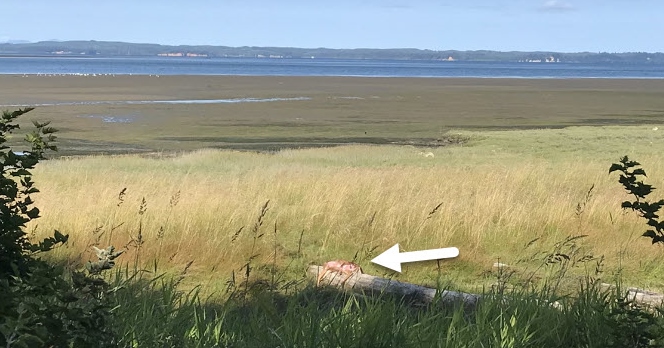 July 14. Voila! Schimke's daughter Elise photographed Caeden feeding at the carcass. She skillfully took the photo below through binoculars using her cell phone camera.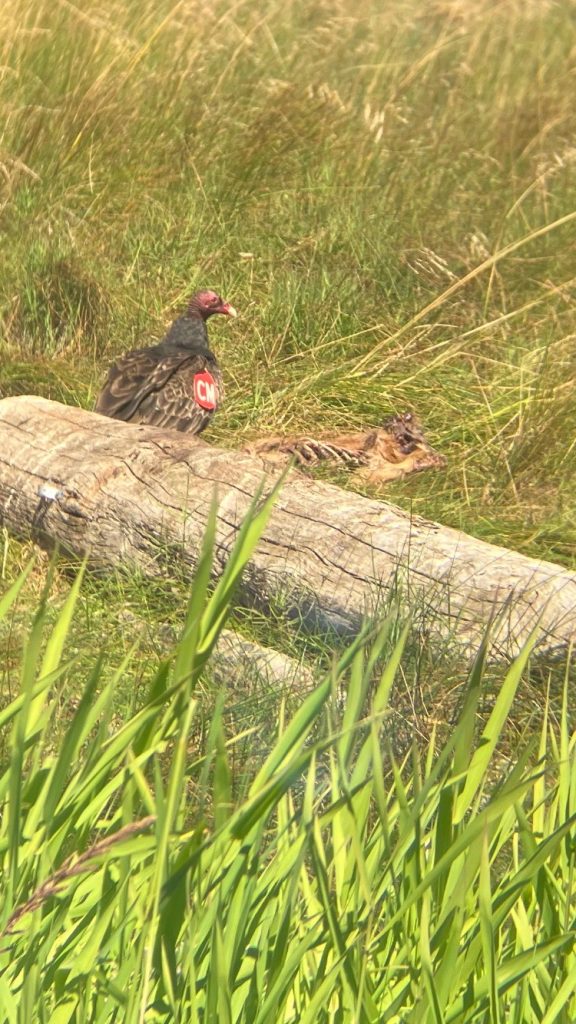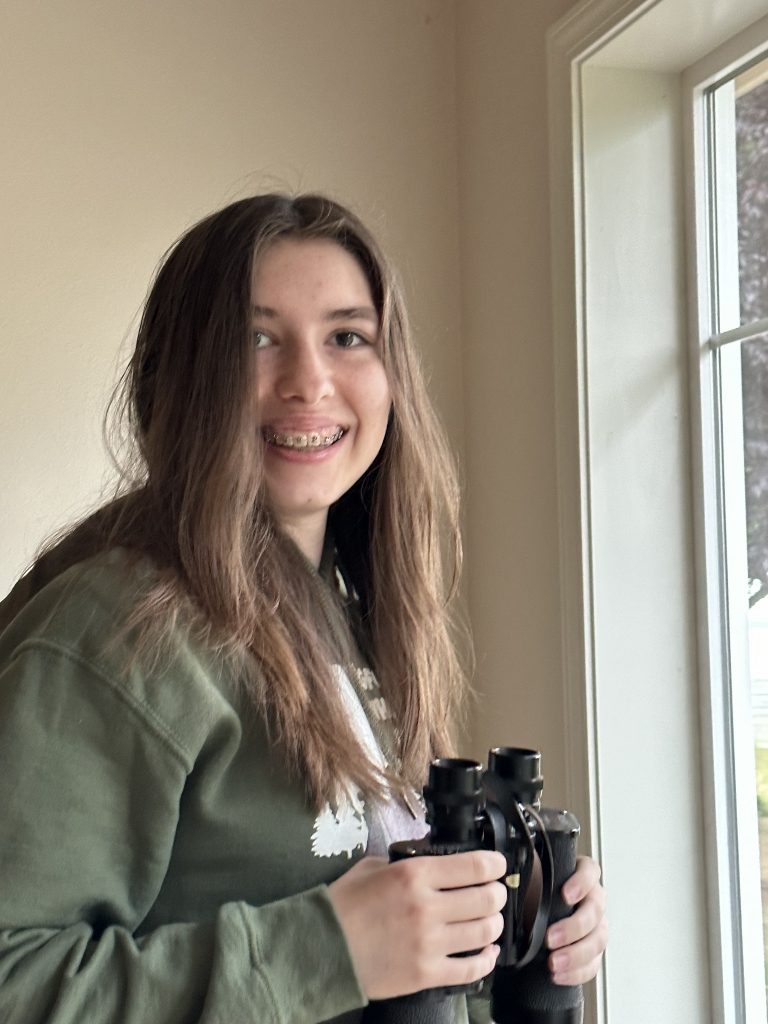 Caeden is the third Turkey Vulture to shed a transmitter. The other two were Glenn, also this summer, and Amelia in 2022. In retrospect, it appears that we had positioned the transmitters too low on the back. This allowed them to reach behind and bite through the harness made of teflon ribbon…lesson learned!