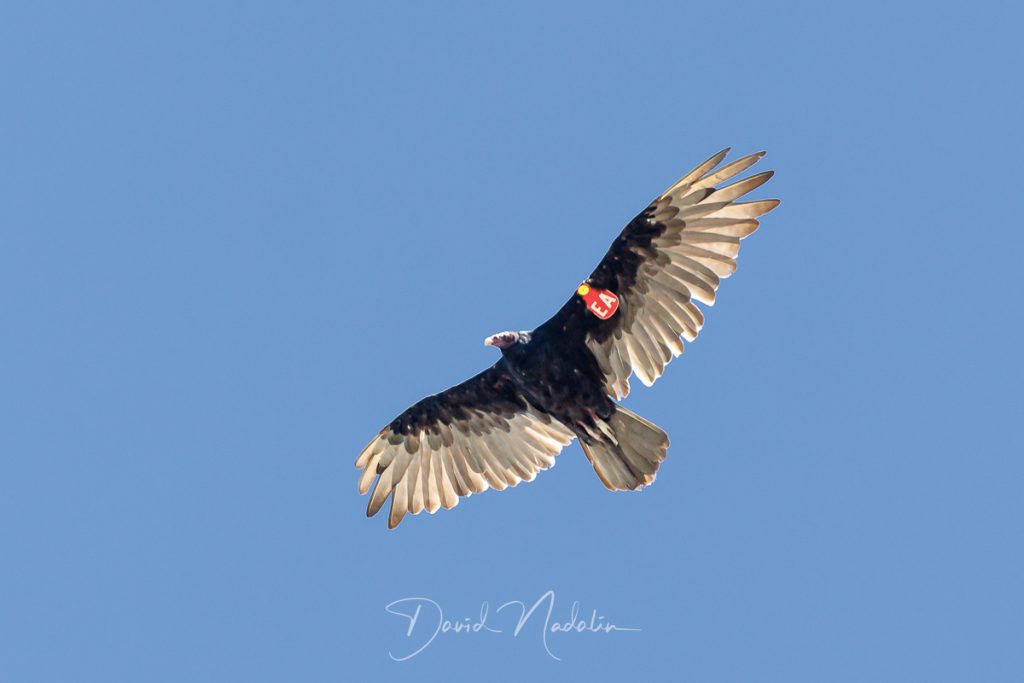 On August 4, 2022 Jake Burroughs, Sandra Miller and I trapped a Turkey Vulture for the Coastal Raptors Turkey Vulture Tracking research project. We fitted that vulture with a transmitter and wing-tag EA. Captured at the Ocean Shores, Washington airport, we named this one Amelia after famed aviator Amelia Earhart. (Vultures cannot be sexed by plumage or size differences so we don't really know if this one is a male or female.)
The transmitter we deployed is programed to provide precise location information hourly, sending data through the cell-phone network. On August 4 and 5 the signals we received were all less one mile from the release location.
Data reception took a drastic turn on August 6. All signals that we were receiving came from a vacant lot in a neighborhood about a half-mile from the release location (in red, map below). Most concerning was that data from the transmitter's "activity sensor" indicated that our vulture was not moving.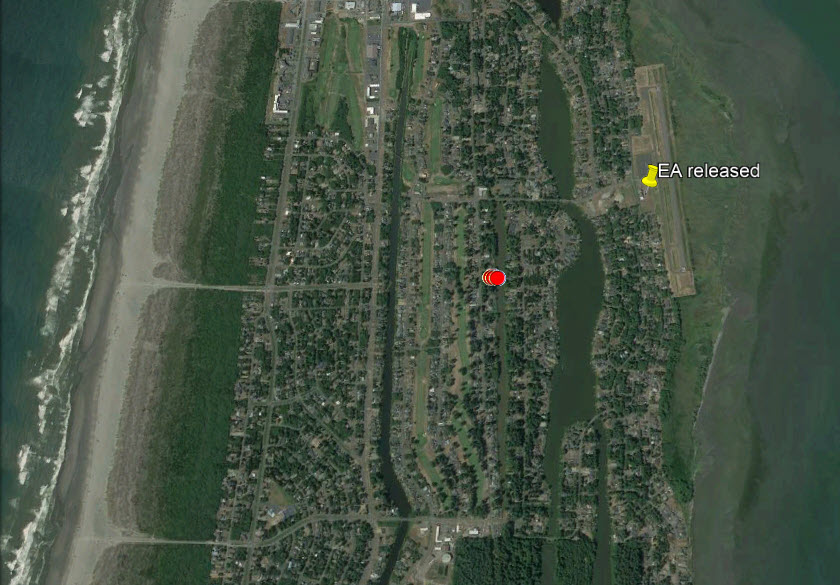 On several occasions in summer and fall we looked for the downed vulture in the vacant lot at ground-level on foot and from above by drone, but to no avail.
On August 6, the same day the transmitter began transmitting only from the vacant lot, David Nadalin photographed Amelia at 11:15 AM soaring over the beach at Oyhut Wildlife Recreation Area. He reported his observation to the US Bird Banding Lab on August 10. The Lab did not notify me of David's re-sighting until five months later, on January 6, 2023.
The next day I initiated correspondence with David by email to find out more. He sent two wonderful photos of Amelia in flight, one of which is featured here.
Quoting David – We were vacationing at Oyhut and I took my camera out to photograph Pelicans when this Vulture few over. I took a few opportunistic shots but didn't notice the tag until I looked on the computer a few days later.…didn't look like it was under any kind of stress at all.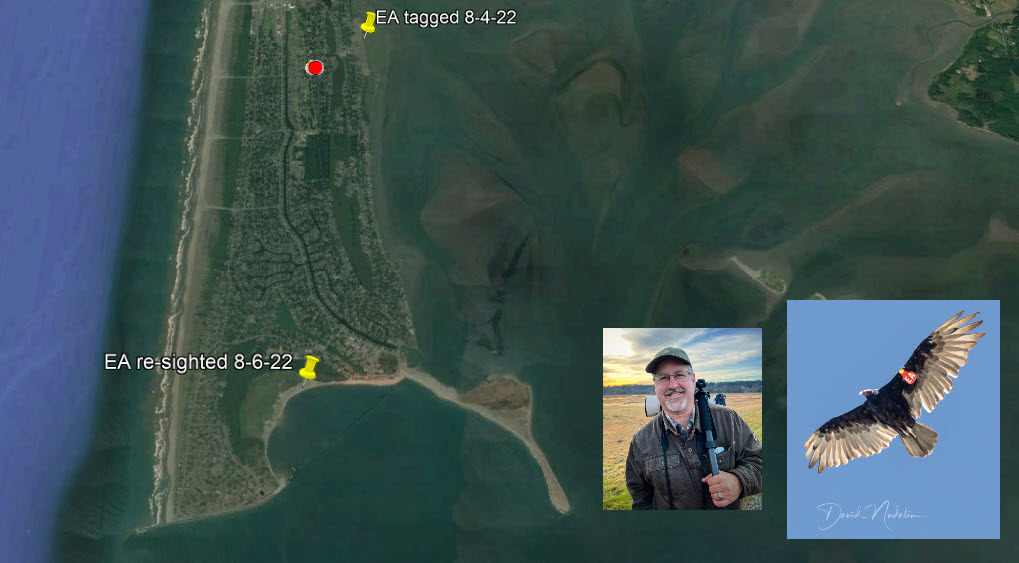 When David photographed EA at 11:15 AM, her transmitter had been sending signals from the vacant lot several miles to the north earlier in the day. David's re-sighting tells us that Amelia had shed her transmitter.
Thanks, David, for allowing us to know that Amelia is alive and well. Whew! (If only the same could be said for Amelia's namesake, one of our most famous aviators.)